One of the best biathletes in the world, Norwegians Marte Ulsbu-Røiseland and Tiril Eckhoff, said this season would be the last of their careers. Ulsby-Røiseland has 13 world championship victories (in individual races and relays), which is a record for women's biathlon.
Three-time Olympic biathlon champion Marte Ulsbu-Røiseland, 32, performs this week at the World Cup stage in Holmenkollen (Norway), which will be the last of her sporting career.
At the 2022 Beijing Olympics, Ulsby-Røyselland won three gold medals. She also has two silver and two bronze medals from the Games.
The Norwegian biathlonist is 13 times world champion – a record for women's biathlon. Marte won her last gold medal at the world championships in February this year in the single mixed relay.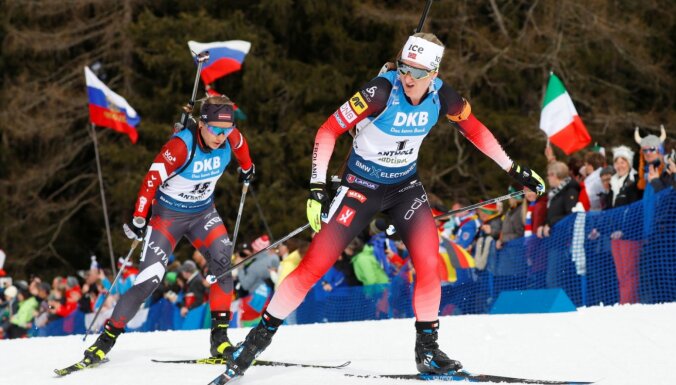 In the 2021/22 season, Ulsbu Røiseland won the Big Crystal Globe for the first time in his career. In total, she has 19 personal victories, 7 silver medals and 19 bronze.
According to Marthe, "I can't wait to live a normal life and just be husband and wife with Sverre, we've never had this before. I don't have the motivation to put in the work necessary to be the best every I think it's better to leave now while things are going well. I think my body will really appreciate this decision."
Tiril Eckhoff, 32, has only played sporadically this season. She is a double Olympic champion in the mixed relay (2014, 2022), also has three silver and three bronze medals at the Games.
Eckhoff has won 10 World Championships (three times in individual races), won two silver medals and three bronzes at the World Championships. In the 2020/21 season, she won the Big Crystal Globe. In total, she won 29 victories in individual races at the World Cup during her career.
According to Eckhoff, "I started biathlon because my older brother and sister were doing it. As a result, I ended up where I never dreamed. I've been through a lot and feel incredibly happy. after more than 15 years of biathlon."
Last March I won two races at Holmenkollen. Then, I did not know that these would be my last victories in biathlon. It's a bit sad to give up, but I think it's the right decision", wrote the Norwegian on the social network.
Source: delfi