The coaching staff of the Latvian ice hockey team for the next world championship, which will be held in Riga and Tampere from May 12 to 28, has been formed. The coaching corps includes the legendary Latvian goalkeeper Arthur Irbe and longtime team captain Lauris Darzins .
According to the press service of the Latvian Ice Hockey Federation (LHF), the head coach of the national team at the World Championships, as well as a year earlier, will be Harijs Vitolinch . He still has Artis Abols and Raimonds Wilkoits as assistants.
Two months before launch World Cup 2023 Artur Irbe, Lauris Darzins and Finland's Peter Nummelin have joined the Latvian national team coaching staff. Meanwhile, Darzins and Nummelin had already assisted Vitolins at the start of the season at two national team training camps.
Irbe, 56, at the 2023 World Cup will be responsible for the national team's goalkeepers.
Artur Irbe has become the national team's new goalkeeping coach. The last time he was in the Latvian national team, not as a player, was in 2013, when he acted as a consultant at the World Championships. The last appointment in the legendary hockey player's coaching career dates back to the 2019/2020 season – Irbe coached the goalkeepers of HC Kurbads.
Lauris Darzins, 38, has participated in ten world championships as a player. And in the 2023 World Cup, he will be part of the national team for the first time as Vitolinsh's assistant. Darzins' debut as coach of the Latvian national team came in November last year at one of the test tournaments.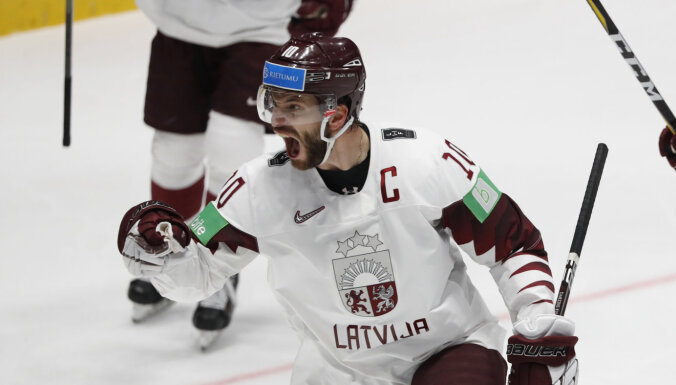 The expanded list of candidates for the Latvian national team included 53 hockey players – seven goalkeepers, 19 defenders and 27 forwards.
In the extended list – the five players this season playing in NHL (goalkeepers Elvis Merzlikin and Artur Shilov, forwards Theodors Bluegers , Zemgus Girgensons And Rudolf Balzers ).
At the end of March, the Federation will name the composition of the national team, in which it will start preparations for the 2023 World Cup. The first general on-ice training of candidates for the national team will take place on April 3.
In preparation for the 2023 World Cup, the Latvian national team will play 7 test matches. On April 6 and 7 in Riga at the Daugava stadium, she will play against the Polish national team, on April 22 and 23 away against the British, on April 28 and 29 at the Arena-Riga she will host the Swiss , and on May 4 – away against the Austrians.
Source: delfi